Information and Booking Page
---
The service below can get you started towards the direction of preparing you for a future A.U.R.A. Hypnosis Healing session.
Click here to go to The Celtic Empaths Channels: YouTube and Spotify/Anchor, to get further acquainted with her work, and to watch a playlist of A.U.R.A. Hypnosis Sessions.
Quantum Galactic Akashic Reading, 60 mins:
A live video recorded with Siobhán, "Quantum Galactic Akashic Reading". Let's travel into your Akashic Hall of Records! Channeled guidance from your Higher Self, guides, angels, and galactic family in what consists of your soul, galactic races, soul blueprint, and connection to your mystical friends like dragons, animal totems… Teachings on how to further your gifts assisting you in walking your most organic timeline. Ancient wisdom and Alchemy.
In an Akashic Soul Healing session, you can find out the who, why and what of any situation, place or event within your Akashic Records. Find out why you chose certain experiences, relationships, issues or blocks and what you can do about it to create the life you really want. You can also find out who you really are based on your skills, abilities and gifts. The Records are not a fortune telling source as life is the result of multiple, constantly shifting contingencies and synergies. The Akashic Records can also provide information on houses, paintings, times in history and pets; anything on the planet.
The Records are organized by current legal names, which have their own distinct vibrational quality, so that we can gain entry and find the soul blueprint or "Record" of our soul's journey through the infinite. The Akashic Records have a tremendous influence on our everyday lives, our relationships, our feelings, our belief systems and the potential realities we draw toward us. Once we know the source of pain, whether it's emotional or physical, we can start the process of healing it so that we don't continue to carry the lesson to be learned with us for the remainder of this life and into our future lives.
There is no fate, destiny, negativity or judgement in the Records, just pure knowledge. It is a privilege to read and access this spiritual resource to gain insight, guidance, and understanding of the essence of the soul within earthly time and space.
---
Keep scrolling to check Availability before booking
What are the Akashic Records?
The Akashic Records are a sacred vibrational library containing the energetic records of every soul, event, place and thing in its entirety. The Records are always changing and expanding with all universal events, thoughts, words, emotions and intentions in all times; past, present and future. This creates an everchanging array of possible futures that are called into potential as we interact and respond to the circumstances in our lives.
The Akashic Records are governed and protected by a group of non-physical Light Beings called the Lords of the Records who ensure the safety and integrity of the Records. The Lords determine not only who can access the Records but what information they can receive. The Lords of the Records work with the Masters, Teachers, and Loved Ones – who serve as the interface between the Akashic and earthly realms – by "downloading" the information that they will relay during each Akashic reading. Though the Lords of the Records and the Akashic Masters are non-physical beings, some of the Teachers and all of the Loved Ones have existed as humans on earth.
What should I ask my Records?
---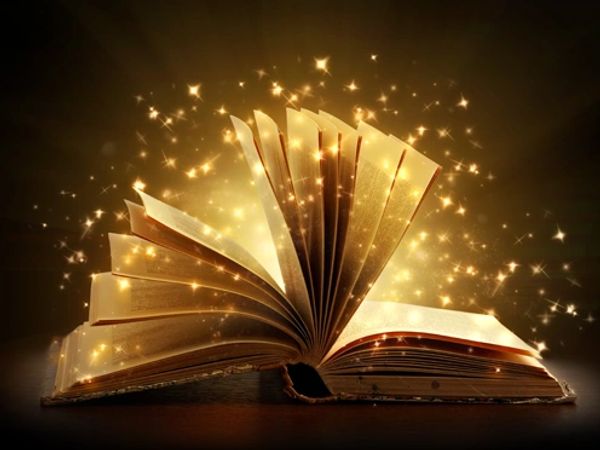 Once we have opened your Records, you can ask any question that answers what, why or how. Avoid yes/no questions as the outcome is ultimately up to you through your choices and life circumstances. Also avoid time-related questions as time does not matter in the Records as the Akashic Records are eternal.
In order to maximize the time in your Records, it is helpful to prepare 5 to 6 questions to bring with you to your session. Sample questions:
1. Why do I have a fear of heights?
2. Why do I have a trouble communicating with my partner/boss?
3. What am I meant to learn in my current (or past) relationship?
4. What can I do right now to find peace, forgiveness and healing?
5. How can I change my perspective and see what I need to see?
6. How do I release my block around journaling?
7. Show me any advantages or drawbacks of taking a new job?
8. Show me what I need to do to find the love of my life?